White Satin Golden Retriever Puppies in Minnesota
Breeder of European Golden Retrievers
We are a breeder of gorgeous European golden retrievers located in Hastings, Minnesota. We strive for our puppies to have a perfect balance of health and temperament. Puppies are available now, contact us to get started!
Interested in our Puppies?
Call Now: 612-716-2372
Or Send a Request Below:
A New Christmas Puppy Miracle?
The holidays are quickly approaching. This is such a festive time of year and adding a new puppy to your family can be so exciting for all.
Schools and colleges have nice breaks so children can be more involved with the care and bonding of your new fur baby. Puppies are a tremendous amount of work and it takes a good routine to acclimate them into your home and life. The more help, the easier it is for everyone.
It can be quite rewarding to watch them grow, learn and enjoy the holidays with their forever-family. However acquiring a puppy should be something that has been planned and not by any means be considered a last minute Christmas present.
There is preparation and acknowledgement of the commitment it takes to rear your new family member. Your holiday routines will briefly change to accommodate this constant moving beautiful little four legged baby that everything is fair game.
Christmas trees, packages, decorations, poisonous plants just to name a few will have to be out of reach. This could be the year you have an x pen around your tree or have to cut into cookie baking time because the needs of the puppy will come first!
In other words, you must be willing to sacrifice some of the normal holiday routines if need be due to the time restraints for your new puppy. Training a new puppy sometimes is 2 steps forward and 3 back so be prepared for the commitment and the reward of giving your new family member a home for life!
As always adopt through a reputable breeder or rescue as they can also access with you if this is a good time.
We are located on over 20 mixed acres within a few miles of Afton State Park, Regional Bluff's Park and Carpenter's Nature Center south of the Twin Cities in Minnesota.
We could not be more blessed to live and raise our Goldens in a more beautiful location. First and foremost our fur babies are a big part of our family. All of our Golden Retrievers (including our puppies) are raised and live in our home with us.
This is what makes White Satin Golden Retrievers the most desirable name, our family-first approach leads to loving and caring puppies that will be a perfect addition to your home.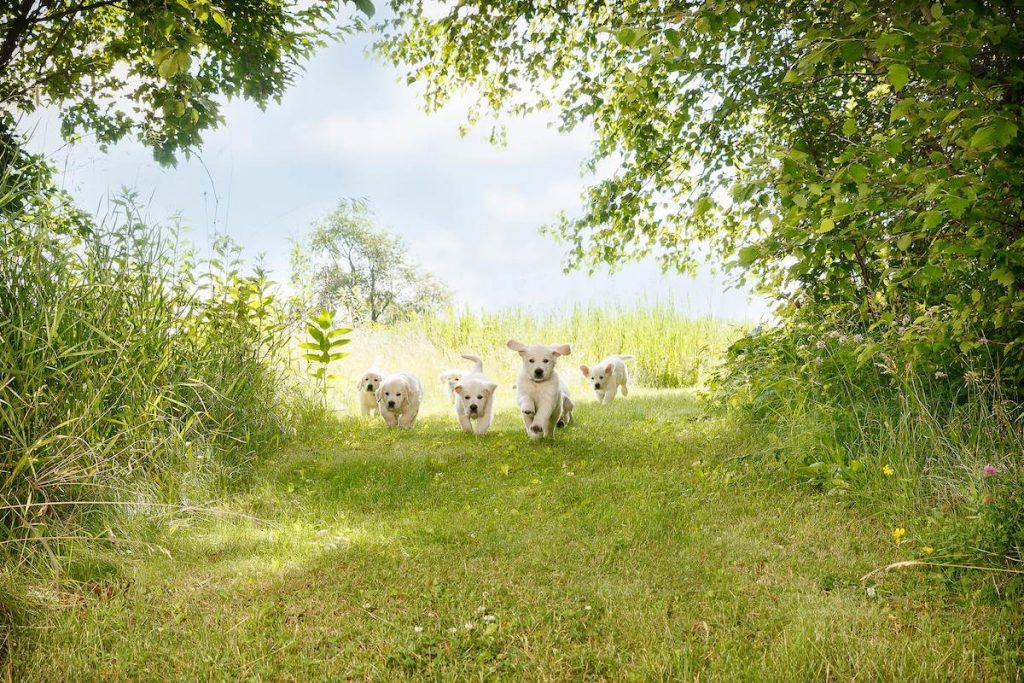 Puppies Ready to Go Home in November 2022!
Available for Sale Throughout Minnesota & Eastern Wisconsin